Current Interactive Trainings Offered:
 (Click the title just above, for the inquiry and registration form hosted by our collaborative partner training institute.)
Via Scriptural Pastoral Foundations, pastoral workers, evangelists, witnesses, therapists and Christian families can become trained and formed via the Scriptural Books of John for Jesus-Centering of their lives and ministries from within the Christian culture and religion.  
TRAINING & CERTIFICATE OF COMPLETION PROVIDED BY ROMUALD BE SIMEONE & JESUS-CENTERED INSTITUTE, LLC. 
THE TUITION COSTS ARE AS FOLLOWS:
THERE ARE THREE TERMS PER YEAR, EACH 14 WEEKS, AND ONE 3 CREDIT COURSE IS OFFERED WITH CONTINUITY EACH TERM.  ONE THREE CREDIT COURSE IS $725.   18 CREDITS ARE NEEDED TO OBTAIN THE CERTIFICATE.
6 COURSES OF 3 CREDITS EACH = $4,350 FOR THE TWO YEARS.  FULL PAYMENT IS REQUIRED AT REGISTRATION, TOGETHER WITH A $50 TECHNOLOGY FEE
THIS COURSE IS FOR JESUS-CENTERED HEALTHCARE & ALLIED MINISTRIES AND IS TAUGHT THROUGH OUR PARTNERSHIP WITH JESUS-CENTERED INSTITUTE, LLC AND PROFESSOR ROMUALD B. SIMEONE. 
THIS IS A TWO YEAR TRAINING PROGRAM THAT PROVIDES A CERTIFICATE OF COMPLETION.
ITS GOAL IS TO LEARN WHO JESUS IS MORE PRECISELY AND BE COMMITTED TO HIM MORE FULLY, UNDERSTANDING "FOLLOW ME".  IT COVERS VERSE BY VERSE IN-DEPTH EXPLICATION OF THE JOHANINE SCRIPTURAL WRITINGS.  THE BOOKS ARE READ WITHOUT COMMENTARY, BUT WITH THE VERSES EXPANDED TO INCLUDE IN NARRATIVE FASHION ALL THE WRITINGS AND UNDERSTANDINGS OF THE FATHERS OF THE CHURCH, THE SAINTS AND MAGISTERIAL INTERPRETATIONS. 
TAUGHT BY PROFESSOR ROMUALD B. SIMEONE, SCRIPTURAL SCHOLAR, GENETIC HISTORIAN, THEOLOGIAN & MISSION CATECHIST.  REQUIRED MATERIALS ARE THE 5 TEXTBOOKS OF BIBLE, LOVE LETTERS FROM YOUR FATHER, BOOKS OF JOHN, (GOSPEL, LETTERS & REVELATION), LECTIO DIVINA, PLUS 63 HOURS OF VIDEOS. 
THE BOOKS ARE FOR PURCHASE (AMAZON and on the Home Page of this website) AND THE 63 HOURS OF VIDEO ACCOMPANY THE BOOKS FOR NO EXTRA CHARGE. 
THERE ARE APPROXIMATELY 9 HOURS OF STUDENT ENGAGEMENT PER WEEK.  THIS TIME MAY BE SPENT ON WATCHING THE VIDEOS, READINGS, ASSIGNMENTS AND THE ZOOM MEETINGS WITH PROFESSOR SIMEONE.
Dates of offerings are as follows:
Saturday lunchtime, 12 noon, Central time, starting June 3rd. Or:
Thursday evenings, 6:30 PM, Central time, starting June 3rd. Or:
Saturday lunchtime, 12 noon, Central time, starting September 2nd. Or:
Thursday evenings, 6:30 PM, Central time, starting September 2nd.
 

Ground your service on the foundation of your faith.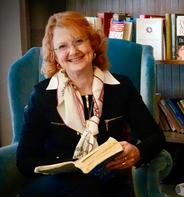 We are supporting the development of Jesus-Centering, which promotes therapists who take the above course in Scriptural Pastoral Foundations, or other approved courses given by other agencies.  If you would like to sponsor the development of 6 therapists please consider a fully tax-deductible donation to a nonprofit that we are working to develop.  Contact us for details.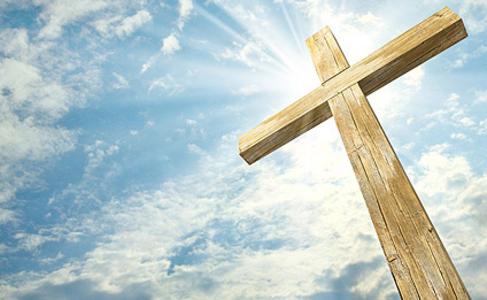 Offered Upon Group Request:  Other Educational Training Topics
(This offerings below are educational &/or spiritual workshops, not the provision of counseling or psychotherapy.)  More information will be forthcoming as this site is still in development.  Please feel free to contact us in the meanwhile.
Emotional Intimacy for Christians
Evangelism & Pastoral Care
Connect-Talk® Skills: "Hear with Your Heart" Workshop for Marriages; for Organizations, & for Professional Associations.
Webinars are being offered under the Christian Therapists Page
Please check out the upcoming events.